---
2020 High Quality T-rex Pro Second Generation Tattoo Pen With LED Light
Description :
Net weight: 160g
gross weight: 320g
Package size: 185x135x45mm
Tattoo pen size: 124*27.5mm (circle diameter: 30.5mm)
Color: 4 colors black - red - gold - silver
Packaging: Tattoo Pen *1
RCA Clip Cord *1

---
Parameters:
1. Interface: RCA interface
2. Material: aluminum alloy
3. Technology: one body fine carving
4. Motor: Mabuchi Second Generation Motor
5. Starting voltage: 5v
6.Operating voltage: 8-9v
---

Advantages :
1. Classic straight barrel pen design with novel design;Aluminum alloy material, carved polishing, anodized color, metallic luster, delicate color;
2. The interface is built with pure copper plated RCA interface, which has good electrical conductivity, durable and wear-resistant, and no deformation after long use;External LED blue light cable interface, power on can shine, cool fashion;
3. The motor adopts wanbao to the second generation motor, characterized by large power, stable output, low skin damage and fast coloring, which can ensure that the cutting line and fog can be easily done when drawing, long working time without heat, and continuous and stable output, which can meet the tattoo artist's daily operation of various patterns;
4. The overall process is CNC integrated fine carving, frame shell and accessories are made of fine carving, the fit between each part is very high, to ensure that the machine can be used in the process of light sound, stable performance, wear resistance, significantly improve the service life of the machine;
5. New three-ghost internal structure, the number of accessories up to 36, farewell to the old ten groove plum flower disk, the use of a new eccentric shaft to drive the needle, the effect feedback: the needle more stable, do not shake, the machine can better play the motor power;
6. Stainless steel high-pressure-resistant positioning beads are used on both sides of the main part, which can not only effectively protect the rubber band of the main part from being worn, but also better and more accurately adjust the length of the needle. The rotation sound is clear and the gear position is obvious.
7. The main body is equipped with a soft and hard adjustment system, and the tattoo artist can switch between the soft and hard according to the different needs of daily cutting line and fogging to better complete the excellent work (S stands for soft needle and H stands for hard needle);
8. The part of the handshake adopts the classic horizontal streamlined hand grain anti-slip design. The cutting edge of multiple lines of fine carving can not only reduce the vibration of the hand, but also prevent the hand from slipping with sweat, so as to ensure that the tattoo artist is not tired after using it for a long time;
9. Standard Cheyenne size is provided at the stuck needle mouth, which is suitable for most one-body needles in the market;
---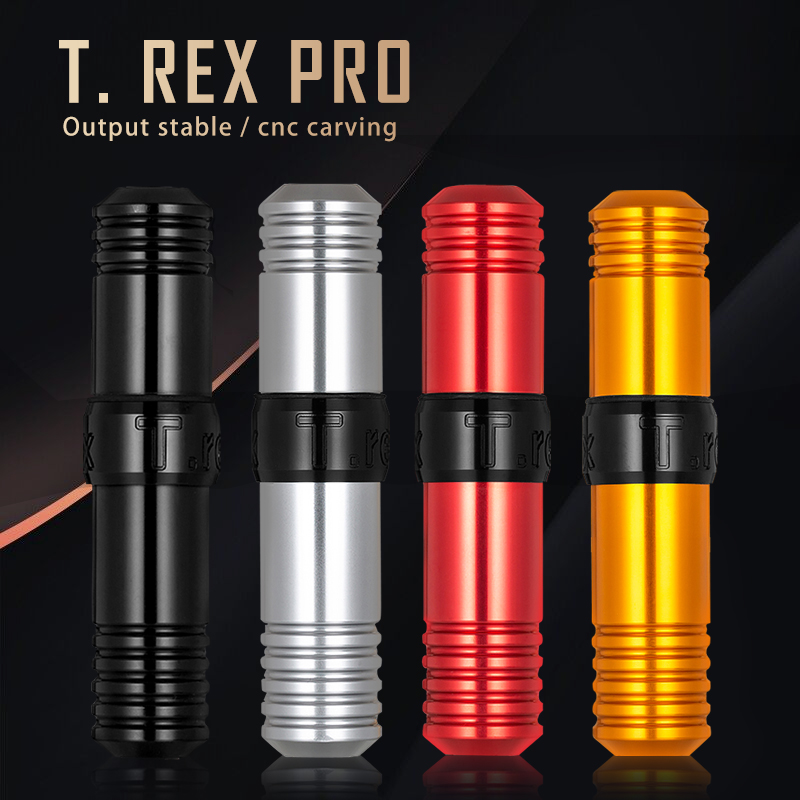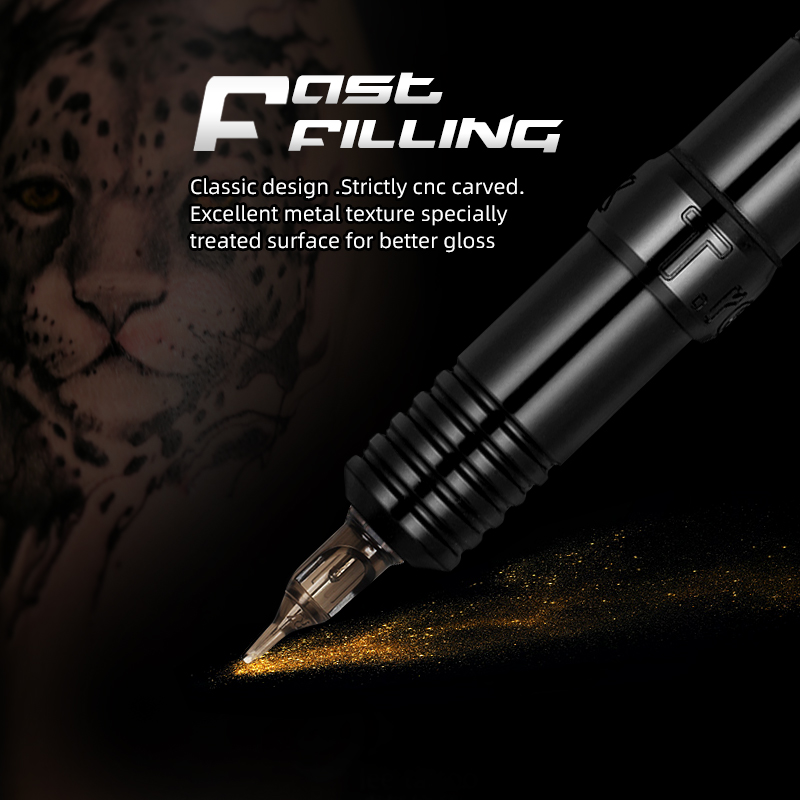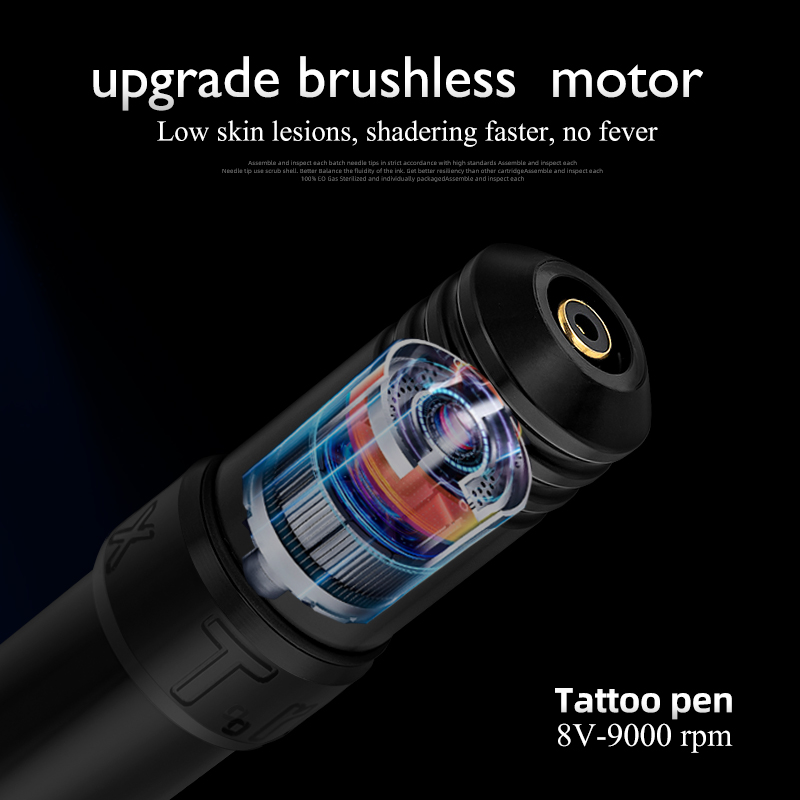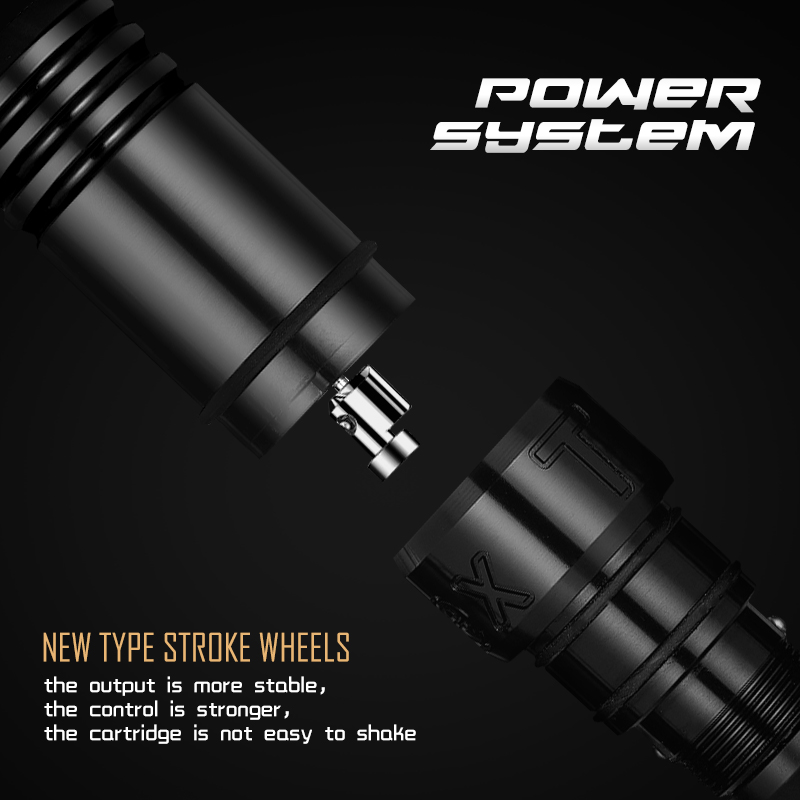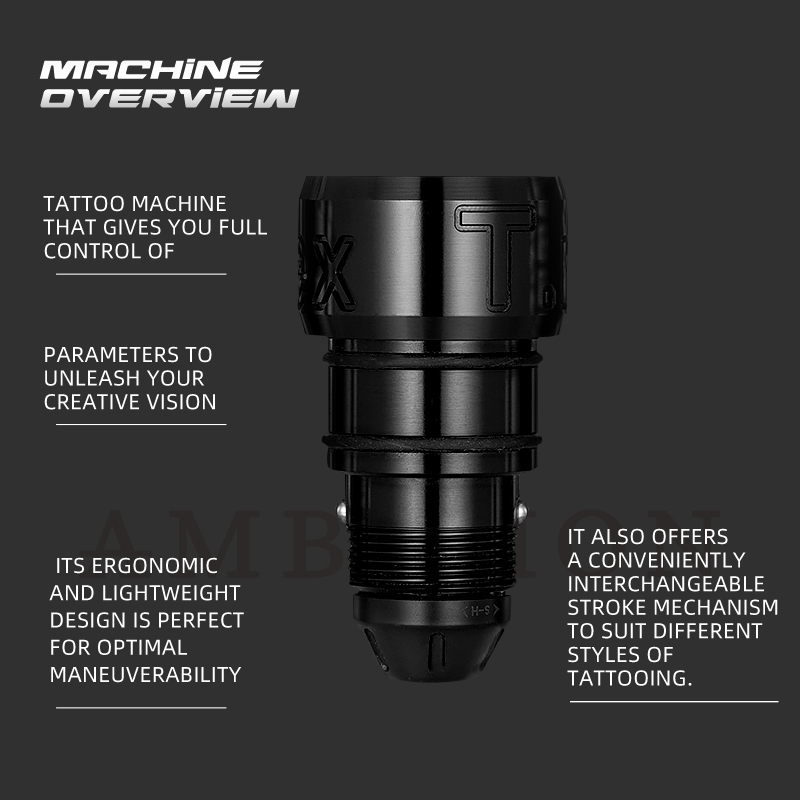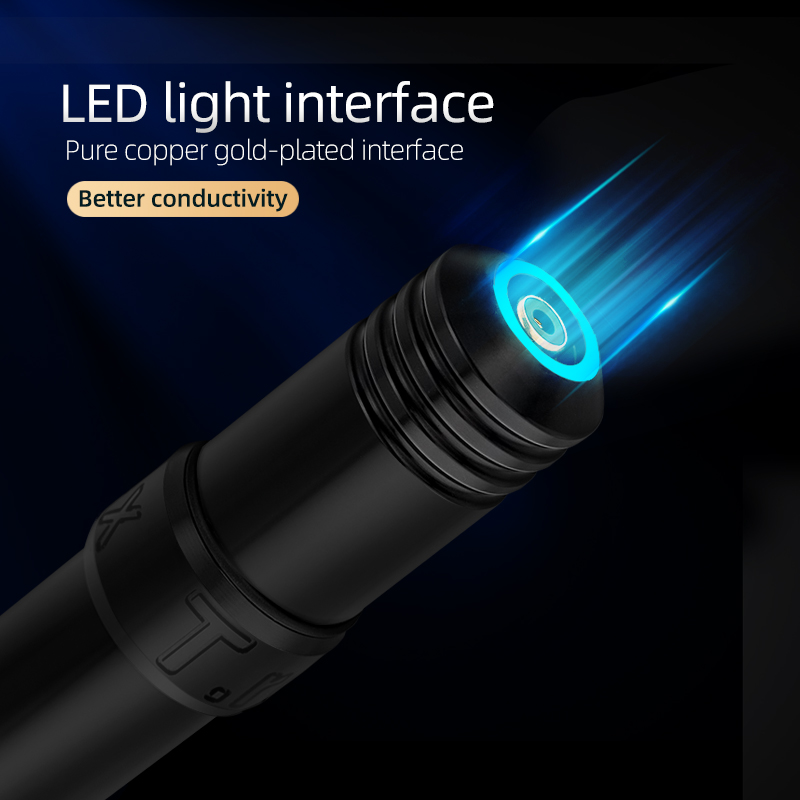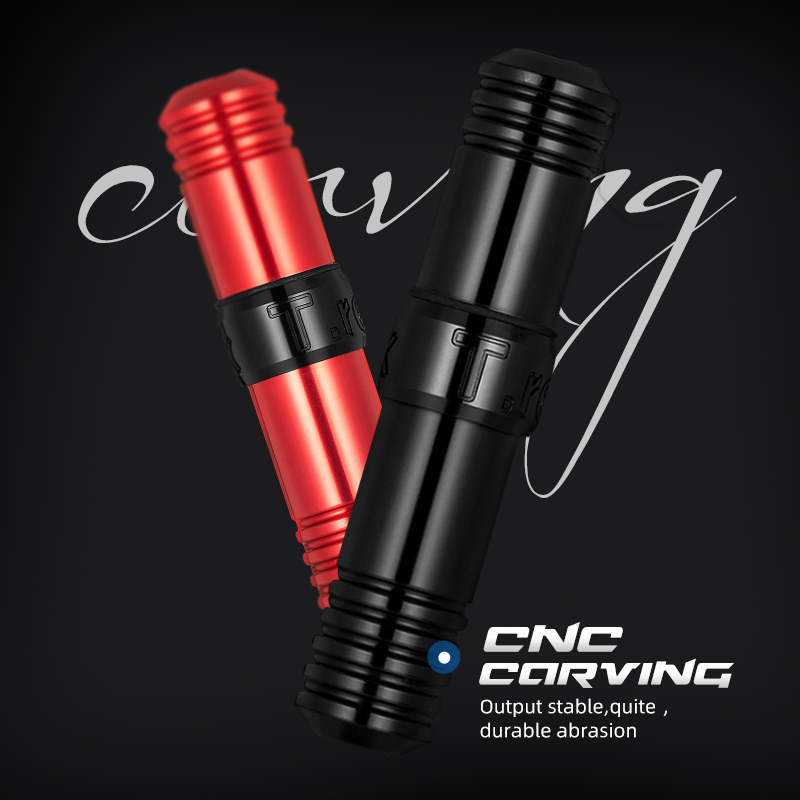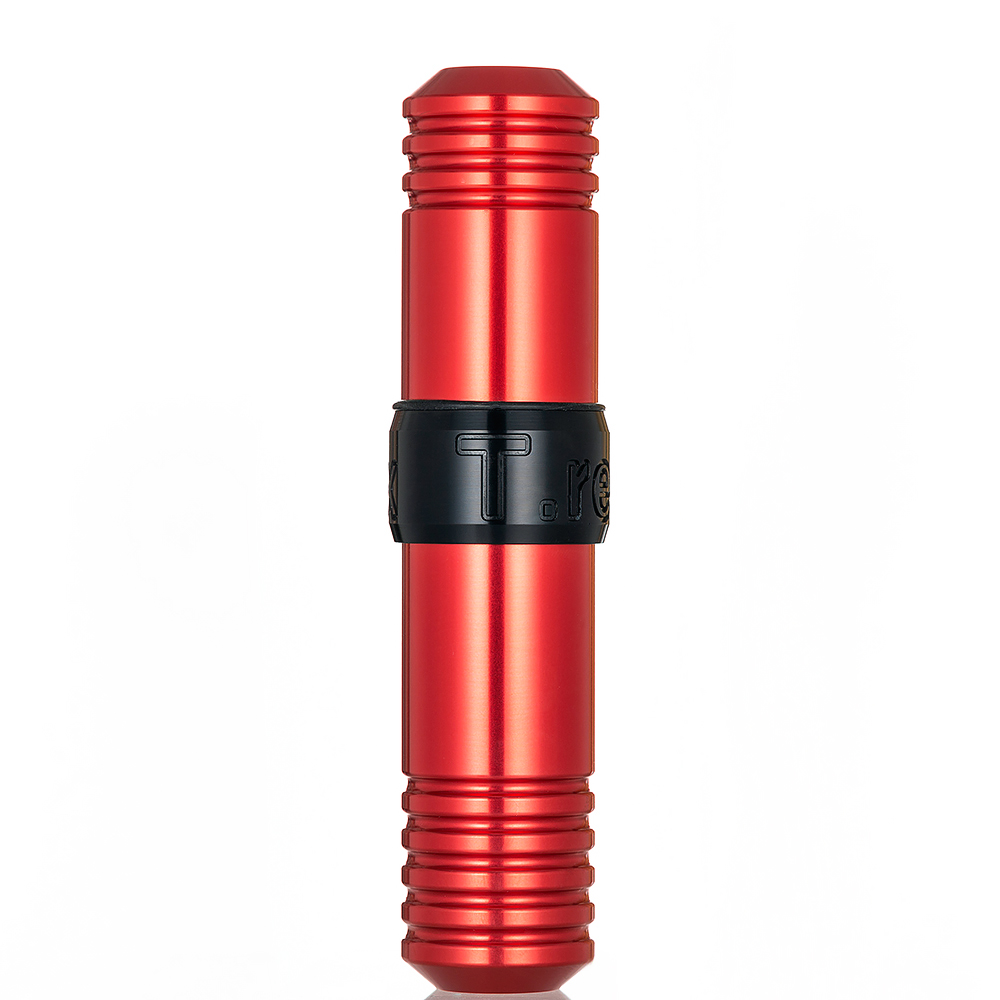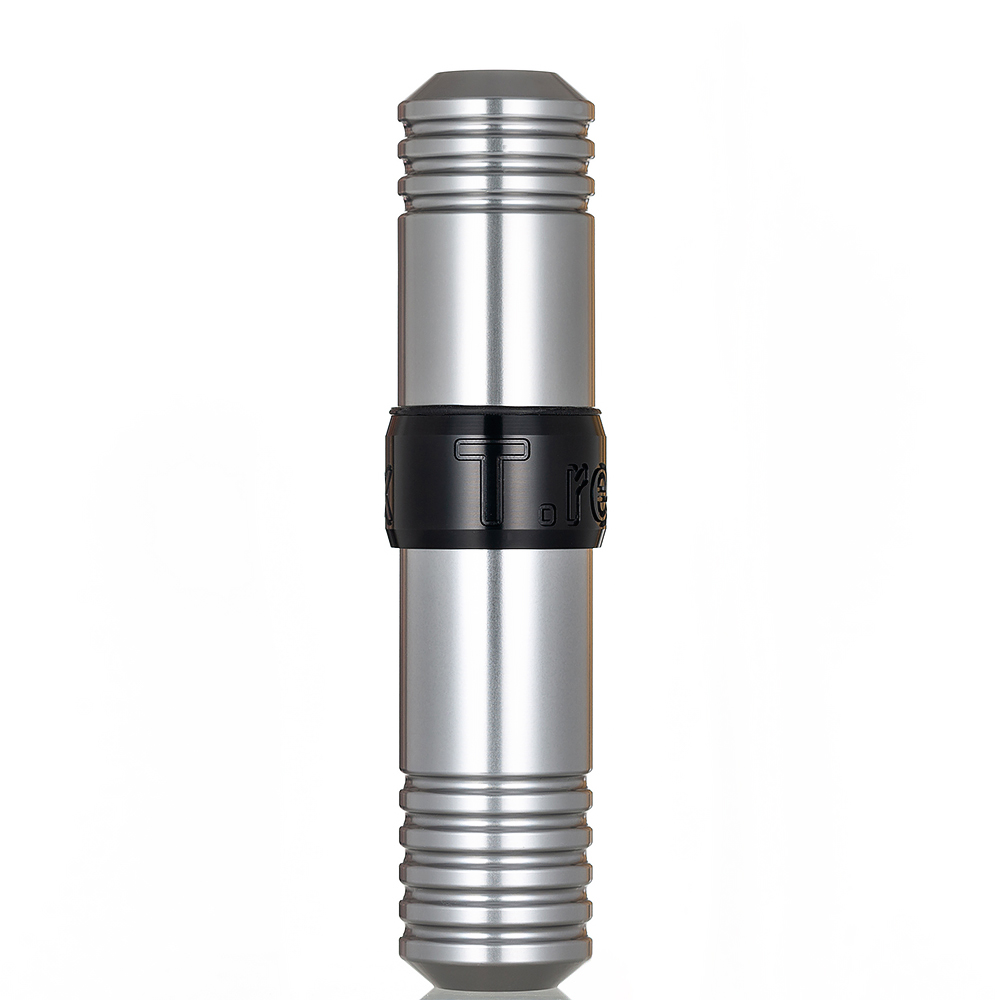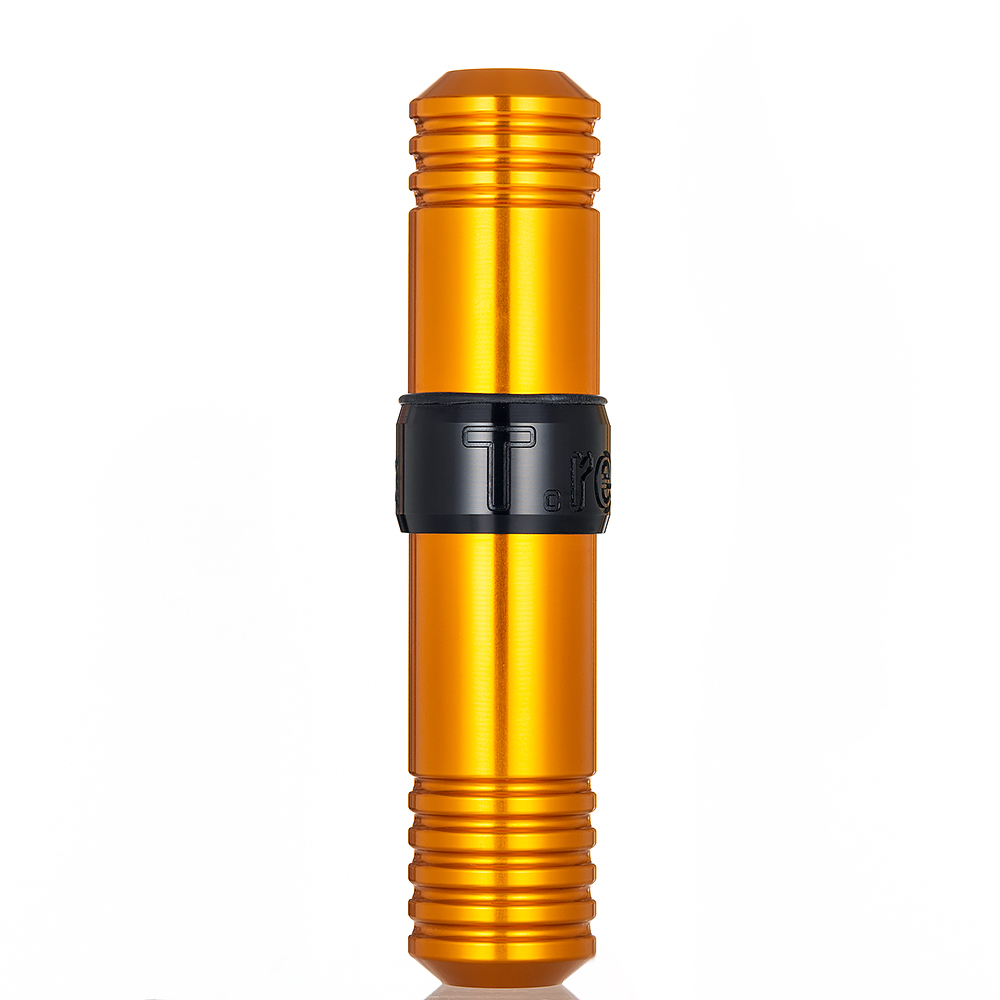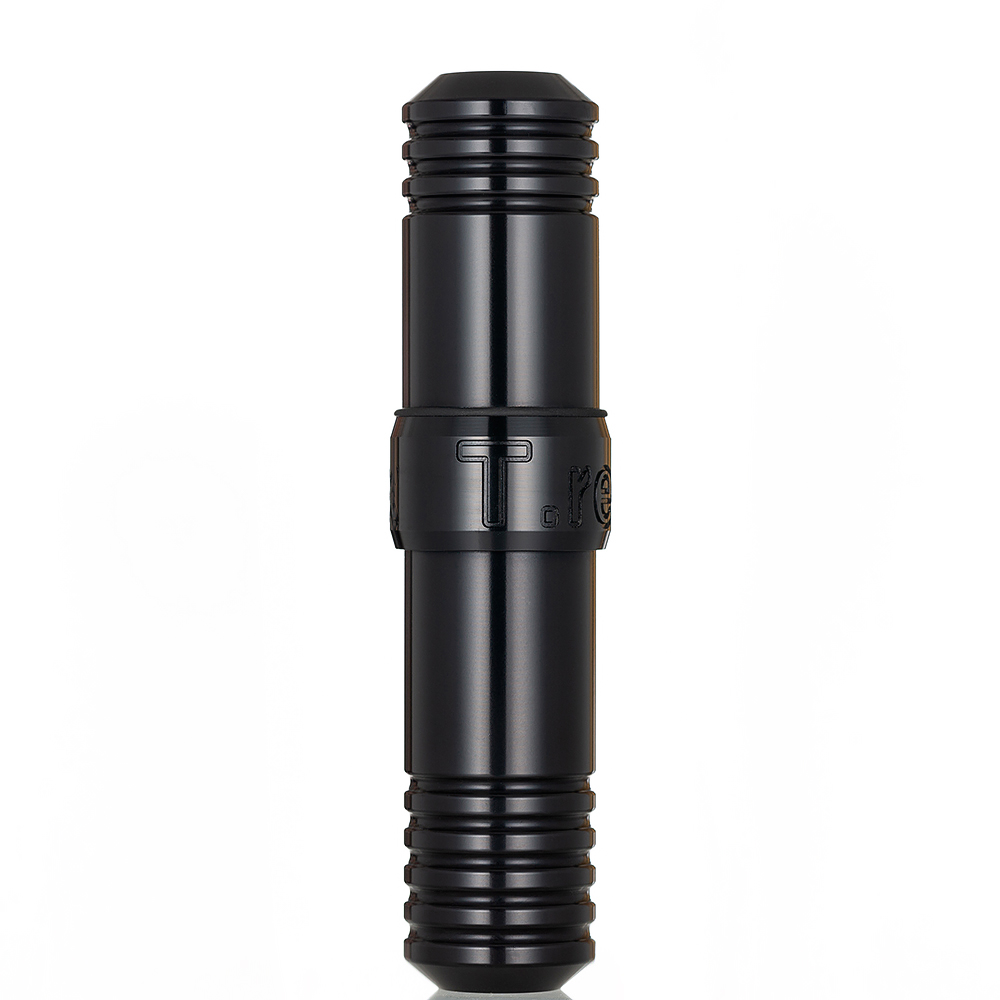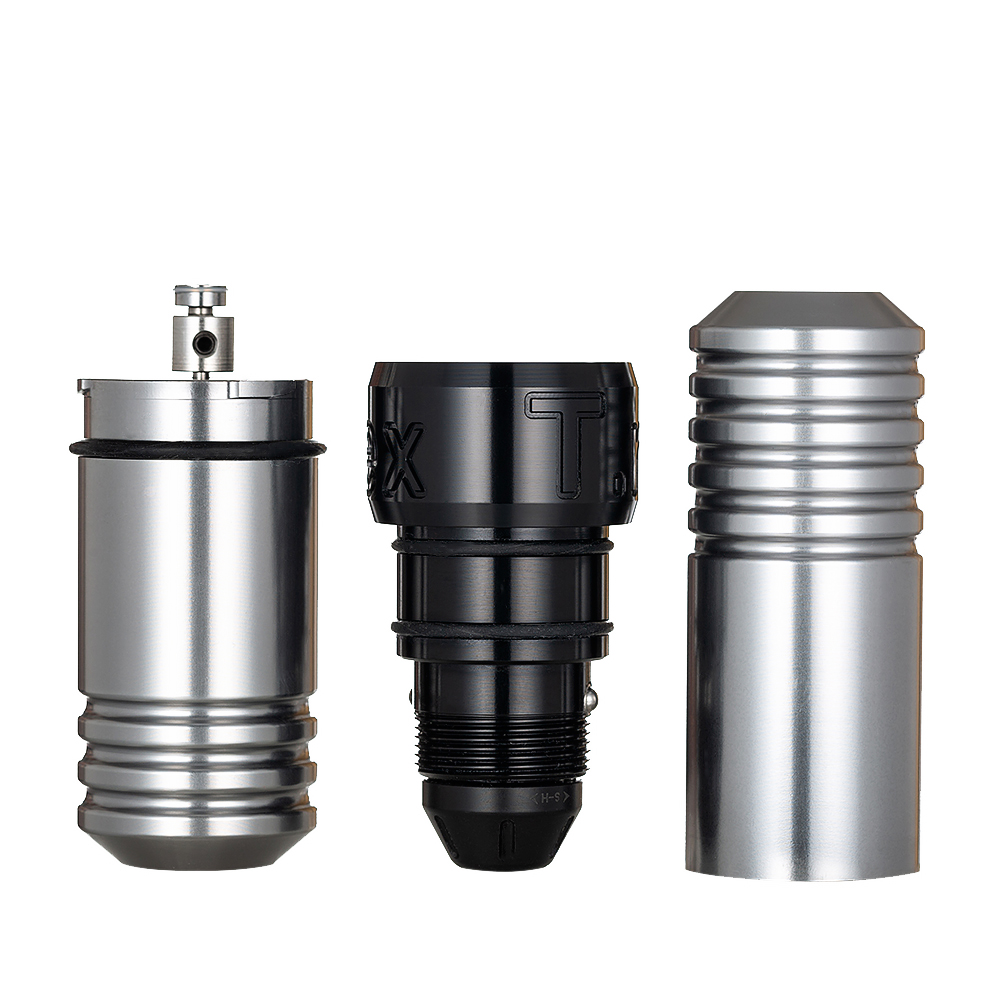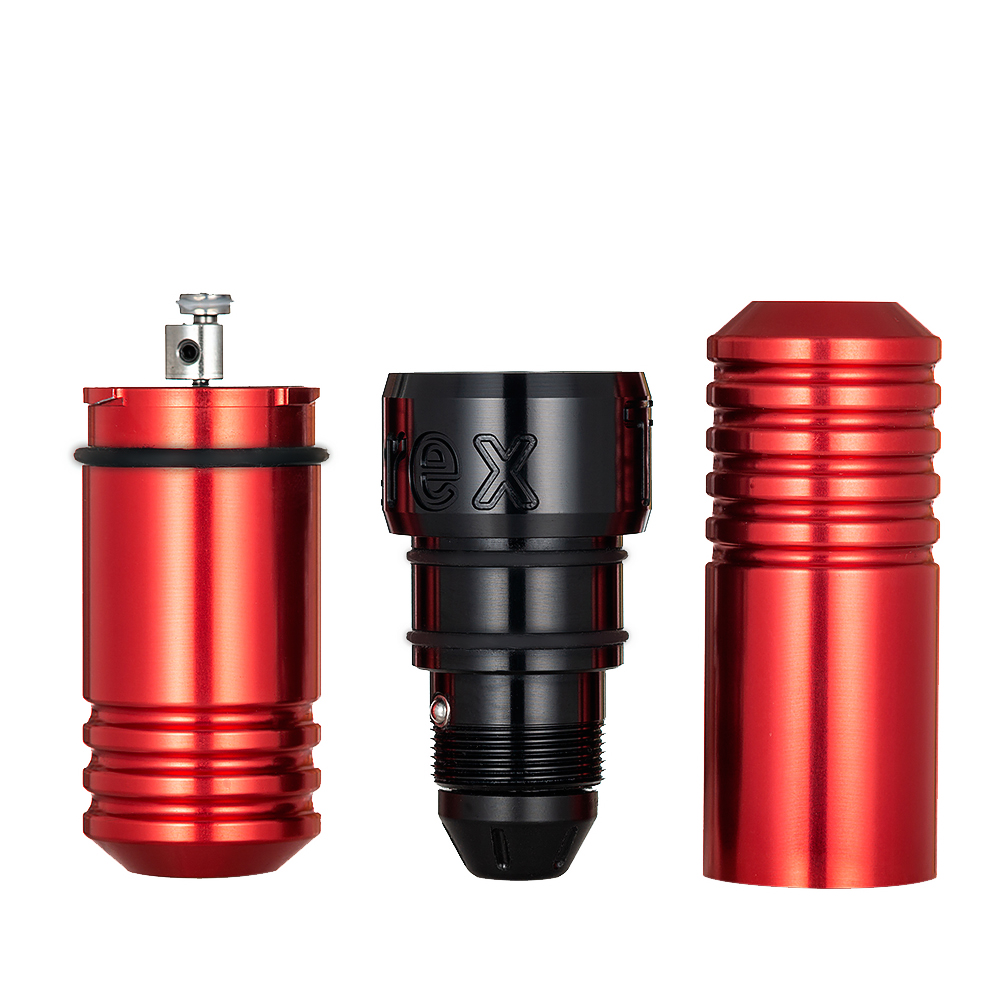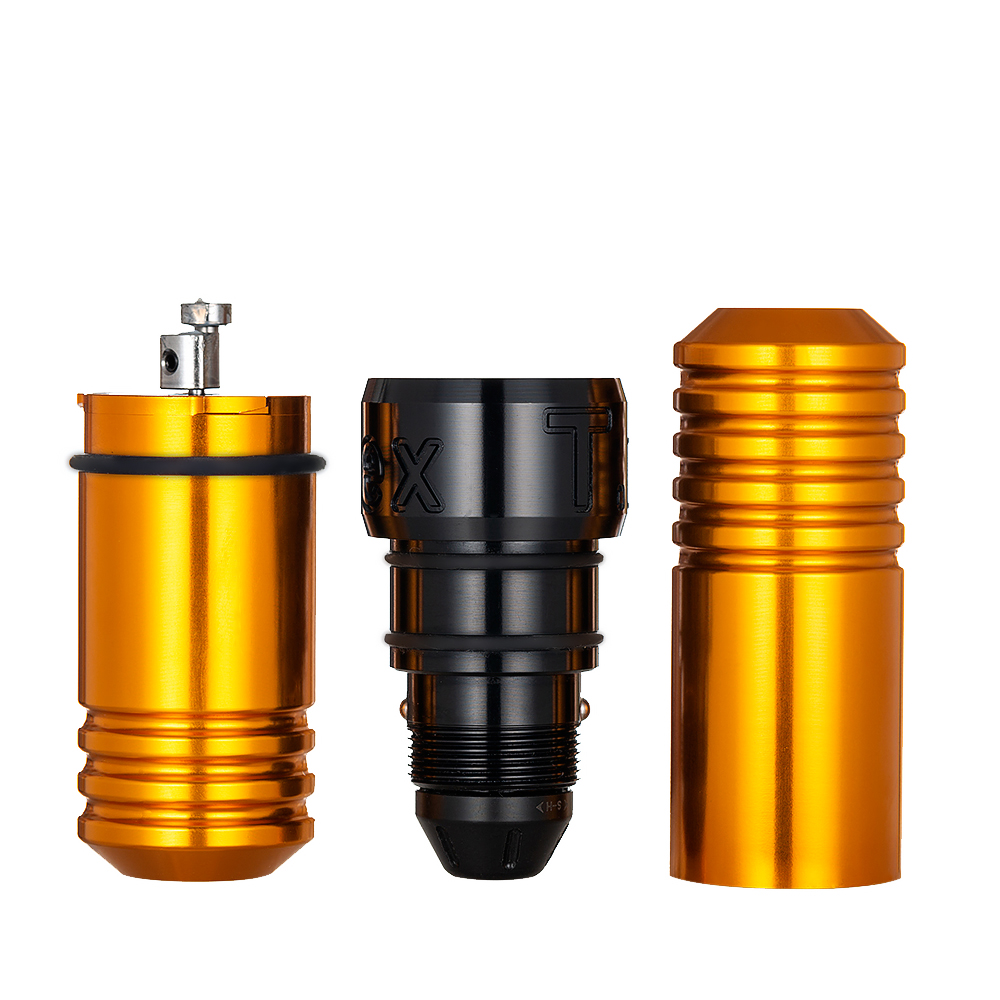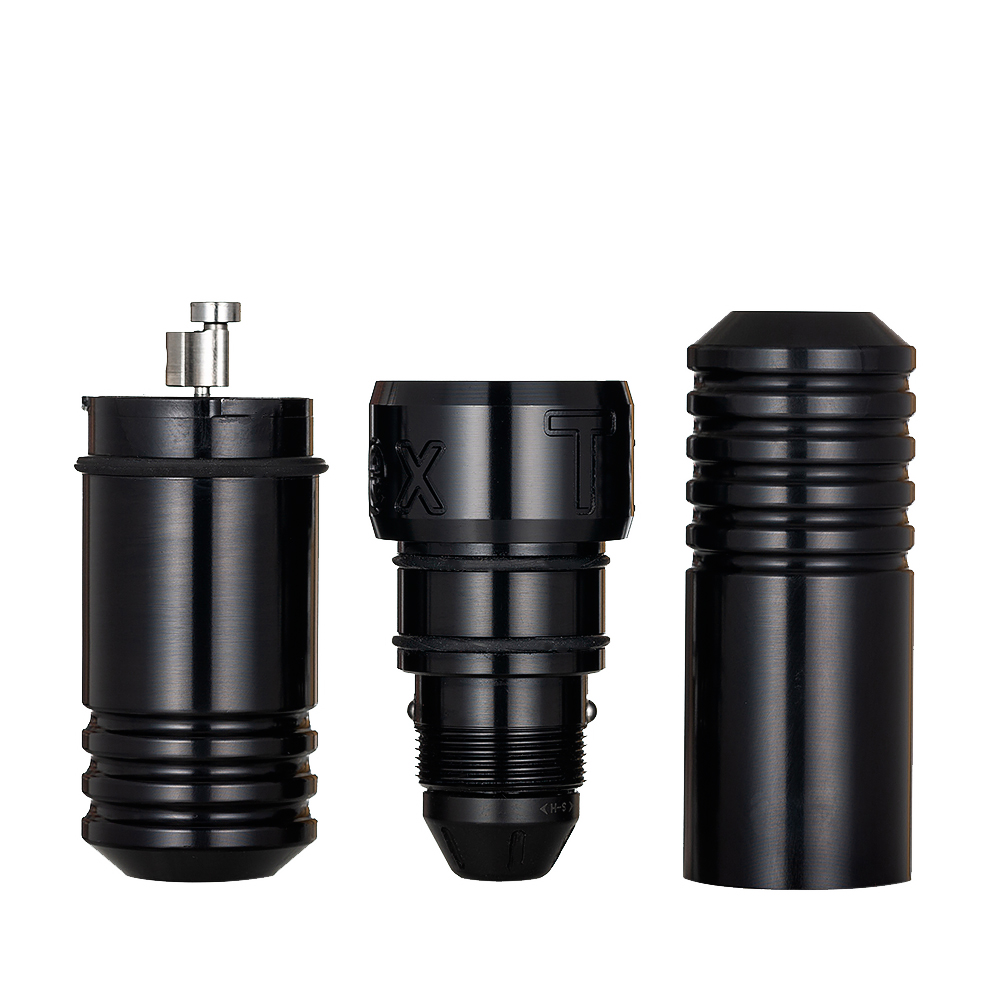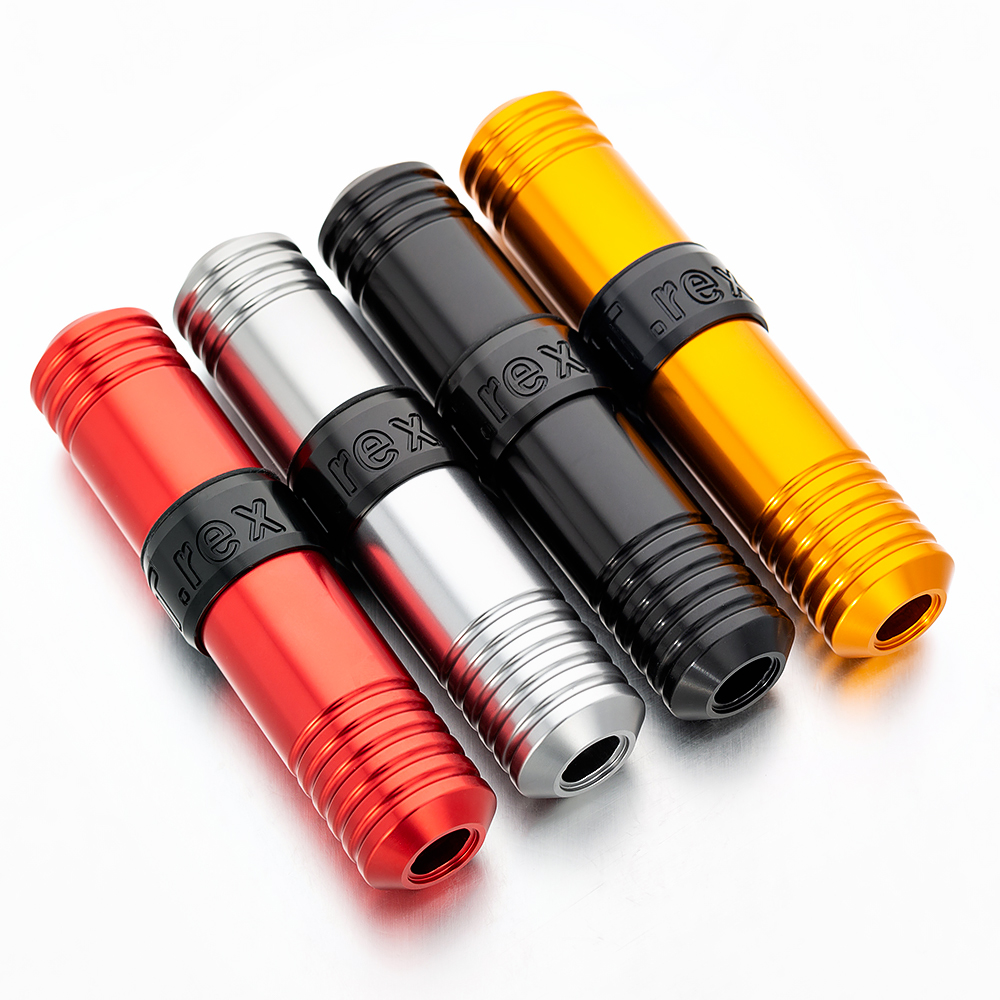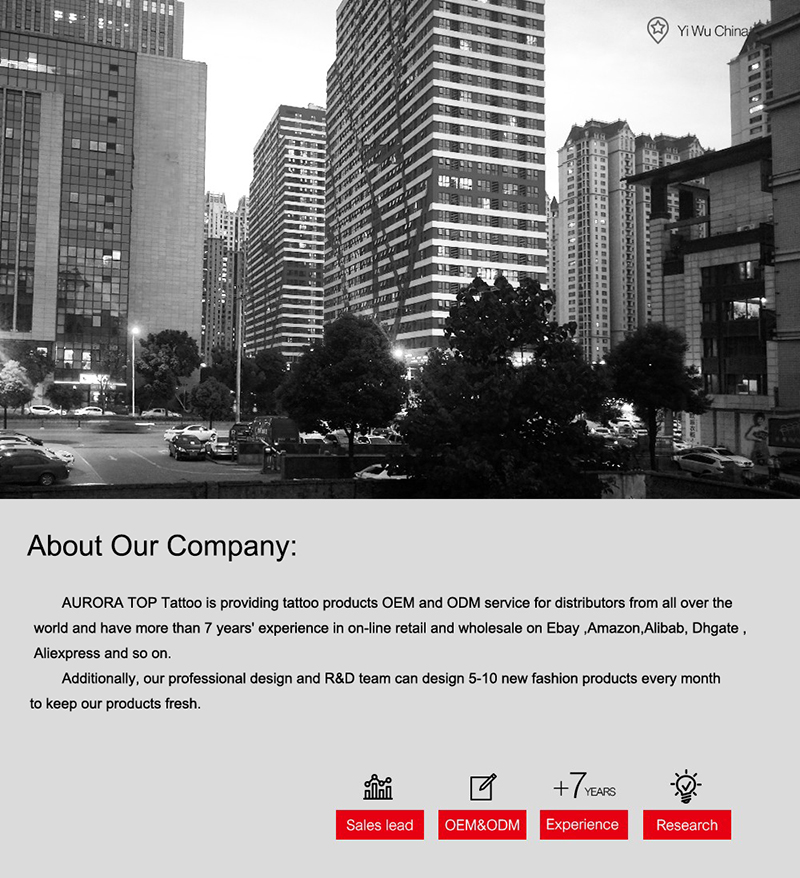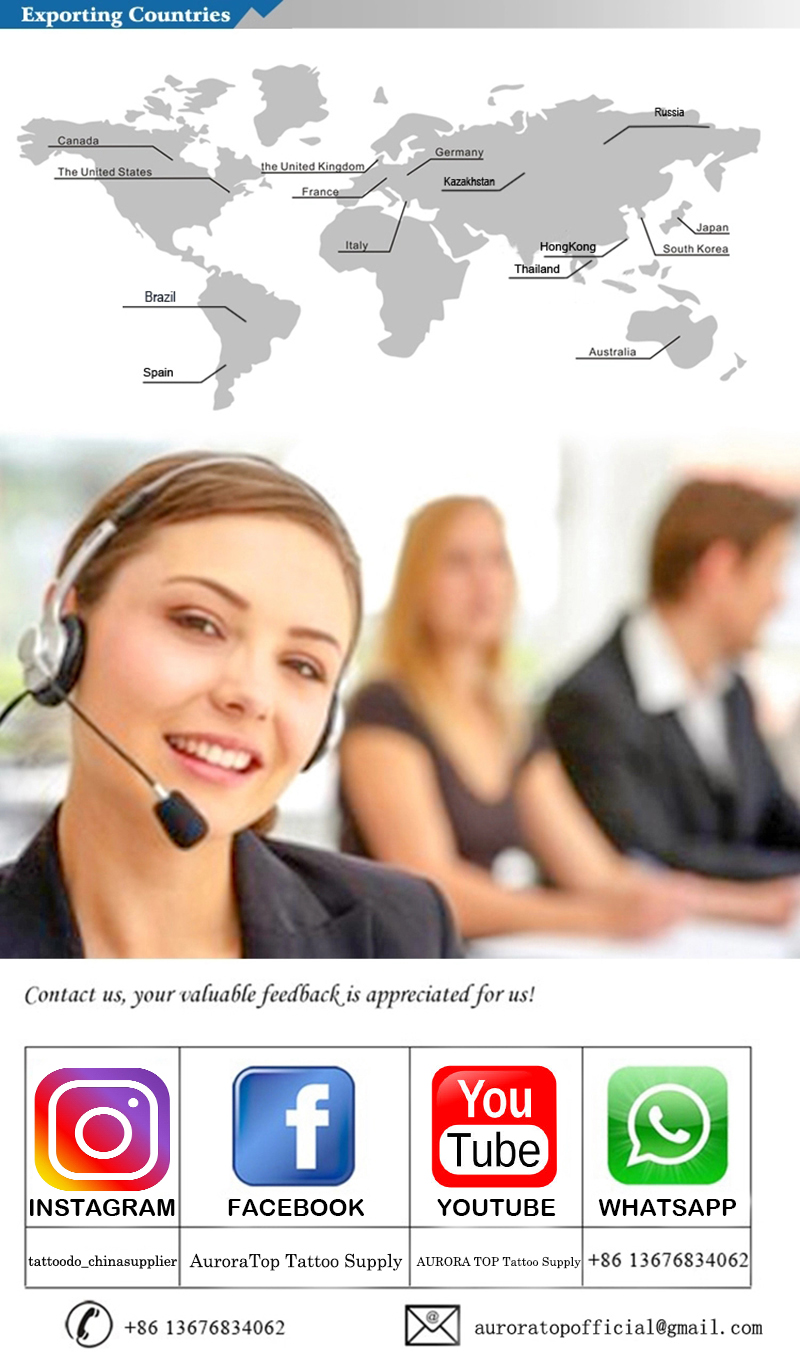 ---
How to Place an Order ?
Step1. Register
Open

http://www.auroratopofficial.com

and then check the top side to find the "Sign in" button to "create a new account" to register.
Step2. Log in
If you are already one of our members, just click "Sign in" button on the top of our home page.
Step3. Pick out what you prefer and then Add to cart
You can find your loving products on our website

http://www.auroratopofficial.com

easily or you can check "Live chat" or click "Contact us" to contact us to help you with your selection.
Step4. Choose delivery
You can choose EMS or DHL or UPS to ship your order according to your event date.
Or our service can help you find the best shipping method for your selection.
Step6. Payment
You can pay by Bank Transfer or Western Union or PayPal.
Step7. Check confirmation in registered e-mail box
When your order placed successfully, please check your registered email to find your "Order Confirmation" email from us within 24 hours.
If you do not get it, please email us immediately. It is very important!
Step8. Get agreement on all details
All orders must be confirmed within 5 days after we get full payment of your order, otherwise, our system will change your order status automatically to be "making your order" without any return, exchange and refund under any conditions only for already paid orders.
Please consider this carefully and if you have any questions, please contact us without hesitation.
Step9. Shipping
AURORA TOP Tattoo Supply will ship your order within 3-7 working days and shipping methods strictly according to the confirmation email.
Besides, our customer service will send you tracking number.
When we ship goods for you. It will make easy to track it online in person and will also updateyour order status to be "Shipped".

---

There are different ways you can pay for your orders:

1). PayPal
2). Bank Transfer (TT)
3). Western Union

---


1). Paying with PayPal
Company Paypal account: 1125087843zyw@gmail.com



(1). With PayPal, you can send payment quickly and securely online.
(2). Through PayPal, you can pay with credit card, debit card, or bank account balance.
(3). Once your order is submitted, you will be redirected to PayPal's site where you could make the payment.



Advantages with using PayPal:

a). Payment is traceable. You can trace the status of your payment using your PayPal account.
b). Payment does not require you to use your credit card online (you can transfer directly from your bank account).


AURORA TOP Tattoo Supply does not see your credit card number (it is safely encrypted through PayPal's server)
If you don't have paypal account, you can pay the order by Western Union or Bank Transfer.You are free to choose the the Bank Account with your Currency.


---
2). Bank Transfer (RMB/USD ACCOUNT)
Bank Location: China
Beneficiary Name: Zheng Yiwei
A/C NO: 62178 56200 04960 2779
SWIFT NO.: BKCHCNBJ92H
Bank Name: BANK OF CHINA LANXI SUBBRANCH
Bank Address: 62# Danxi Road,Lanxi, ZheJiang,China

Note:
1. Please send us the Bank Slip after your payment or tell us the Amount and the Currency you paid via email: auroratopofficial@gmail.com
2. Customers choosing T/T or Bank Transfer are responsible for all local handling fees and intermediary bank handling fees.
3. We will arrange your parcel immediately your payment clearance. Please feel free to contact us if you have any questions about payment.


---
3). Western Union
*Beneficiary First Name: Yiwei
*Beneficiary Family Name: Zheng
Benefcaiary Address: 62# Danxi Road,Lanxi,ZheJiang,China
Post Code: 321100
Tel: +86-136 7683 4062
Email: auroratopofficial@gmail.com

Note:
1. Please send us the 10 Digital MTCN (Money Transfer Control Number) after your payment via email: auroratopofficial@gmail.com
2. Customers choosing Western Union are responsible for all local handling fees and intermediary bank handling fees.
3. We will arrange your parcel immediately your payment clearance. Please feel free to contact us if you have any questions about payment.